This is a really exciting event which is being put on by our friends at Nuvia utilising the amazing facilities at the Energus contemporary, conference, training, and events venue situated on the edge of the picturesque Lake District in West Cumbria.
You Can Register For FREE Here.
The Event
The Nuvia Tech Expo will showcase state-of-the-art nuclear, technology, innovations and discuss the products range including:
NuWM GEM - A gross gamma system capable of real-time assay of excavated materials. This bulk monitoring system has gained UK Environment Agency approval for effective material segregation of volumes up to 1m3.
NuHP CoMo 170 - one of to the most modern instruments in the field of surface contamination monitors. A key advantage of the NuHP CoMo-170 is the innovative detector technology, which does not use any gas-flow or gas-filled detectors at all.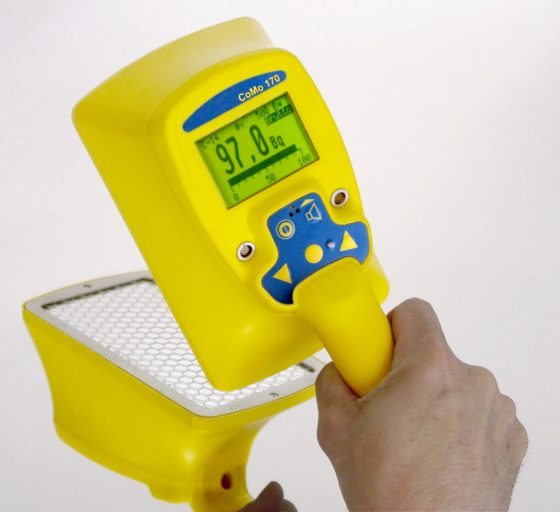 NuHP NuVision - a compact portable spectrometric gamma camera based on CZT semiconducting detectors and coded aperture AND Compton imaging capabilities. The aim is to provide end- users with a complete portable and sensitive system allowing them to not only detect but also measure a dose rate, localise the source and identify the radioisotope, thanks to excellent spectrometric ability on a wide energy range.
NuEM Drones G - Gamma detection and spectroscopy module for application on drones. The DRONE-G is state-off-the-art technology of NUVIATECH Instruments for light airborne monitoring taking advantage of Drone devices as carriers. The system offers an excellent environmental radiation monitoring performance. It is designed for surveying smaller areas to search for uncontrolled radioactive sources, potential contamination or work in places with hazardous dose level.
Why Attend
Come along to the event and see how Nuvia are bringing technology and innovation to the nuclear industry by showcasing their measurement and monitoring instrument's, environmental monitoring equipment and their latest RD&I projects plus many others.
This is a great opportunity to learn a lot more about the nuclear industry, build your network and get to know leaders in their field and of course - get your geek on!
The Location
Where To Register
You Can Register For FREE Here.