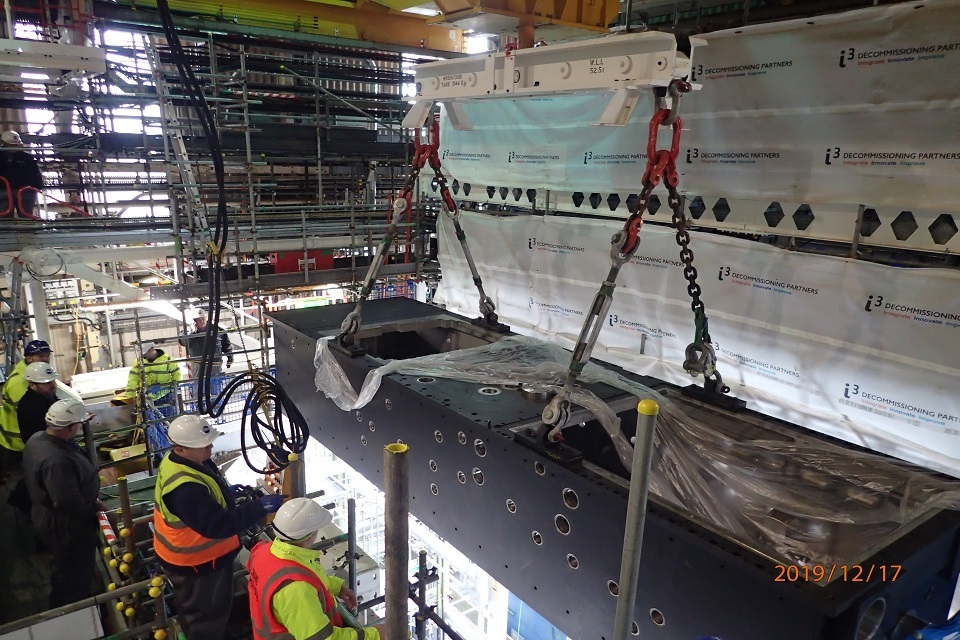 GOV.UK
Jan 10, 5:10 AM
Work has begun to install the second of three emptying machines at Sellafield's Magnox Swarf Storage Silo. The first piece of the 350-tonne machine – a transfer tunnel – was lifted into the building last month. The silo contains an…
Shared by 5 friends
RT @SellafieldLtd: This is a huge step forward for one of our highest priority clean-up jobs. Well done to everyone involved. Together, we're making Sellafield safer, sooner. @NDAgovukt.co/VulCkWagik

RT @SellafieldLtd: This is a huge step forward for one of our highest priority clean-up jobs. Well done to everyone involved. Together, we're making Sellafield safer, sooner. @NDAgovukt.co/VulCkWagik
RT @SellafieldLtd: This is a huge step forward for one of our highest priority clean-up jobs. Well done to everyone involved. Together, we're making Sellafield safer, sooner. @NDAgovukt.co/VulCkWagik
RT @SellafieldLtd: This is a huge step forward for one of our highest priority clean-up jobs. Well done to everyone involved. Together, we're making Sellafield safer, sooner. @NDAgovukt.co/VulCkWagik
This is a huge step forward for one of our highest priority clean-up jobs. Well done to everyone involved. Together, we're making Sellafield safer, sooner. @NDAgovuk t.co/VulCkWagik
We are here to change the perceptions of the nuclear industry in the UK.
​
Nuclear has the means to make the UK safe, secure and powered all the while ensuring a carbon free future for generations to come.
We aim to achieve this by providing you the means to tell your story and raise your profile in the sector. Dispelling the myths and making the industry more attractive to the next generation and sector jumpers.
What is fun about our business is that we are constantly challenging ourselves to find new ways to achieve our goal.
​
We currently provide services in recruitment, social media management and bringing live learning to 1000's of students.